We are proud to present Zombie Driver Ultimate Edition - published through the ID@XBOX program, exclusively on the Xbox One. Ultimate Edition includes all of the downloadable content that was ever created for the game, plus a new pack of car skins that hasn't been released on any other platform. We didn't want to just throw the extra DLC into the package so we've modified the Blood Race campaign to include the additional cars as rewards for winning the tournaments. The game now features 31 story missions, 36 Blood Race events, 9 Slaughter arenas and 15 drivable vehicles.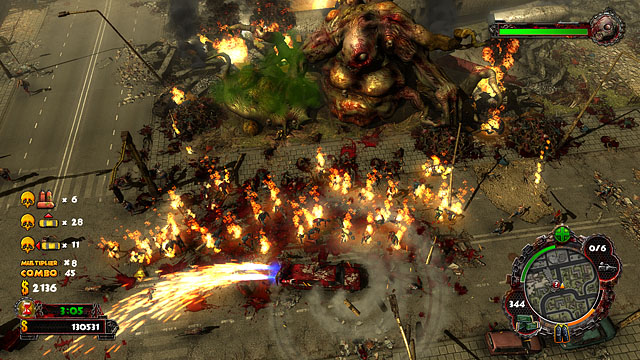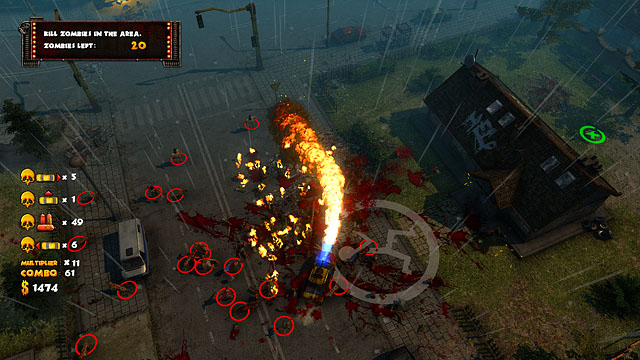 We've more than doubled the number of zombies roaming the streets. To even the odds of survival we've also placed a lot more weapons around the city which results in much more dynamic gameplay. You've probably noticed the improved graphics on the above screenhots. We've overhauled scene lighting, added soft ambient occlusion shadows (HBAO) and added a few extra touches like depth fog, environment reflections, new animated objects, increased texture resolution, improved particle animation or physically simulated particles. We also made one more pass on all of the missions to improve their atmosphere and add one more layer of polish.

By popular demand we've introduced a new "Retro" camera setting which presents gameplay from an entirely top-down perspective with no camera rotation.

This is the best, biggest and most feature rich version of Zombie Driver ever released. We hope you will like it. See you on the leaderboards!